Web to Check file and convert documents.
The utility is intended for in Paragraph writing with processors to transform from text editors to create web pages, you can take notes, translators or learn typing with Windows or Mac computer or smart phone. From the Internet browser to analyze, rearrange, extract and replace text strings.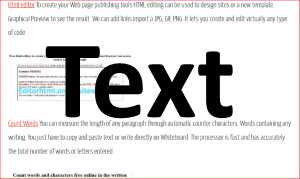 Free alternative for use with appropriate screen readers.

Html editor To create your Web page publishing tools HTML editing can be used to design sites or a new template. Graphical Preview to see the result. We can add links import a JPG, GIF, PNG. It lets you create and edit virtually any type of code.

Count Words You can measure the length of any paragraph through automatic counter characters. Words containing any writing. You just have to copy and paste text or write directly on Whiteboard. The processor is fast and has accurately the total number of words or letters entered.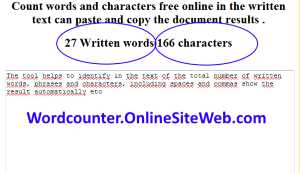 Text editor for working with text documents. web app to create, process text format. You can choose styles fonts Serif, Sans, Arial, Arial Black, Courier, with this processor used to write and edit documents, create design, Writers do some work or school or office.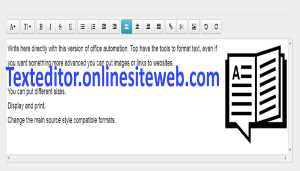 Cv Maker Creator curriculum is free online, just have to fill the data of the work performed and download to upload it to your website to view online or to print it or download it in PDF. You have several templates only fill..


Search free domains Check and register your domain name quickly and easily register for your Internet page Please fill in the form with letters or numbers and the extension .com, .net, .org, .info, web.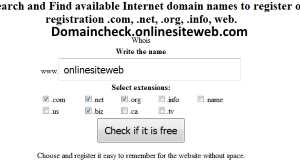 Take text notes A blackboard for your text notes, from birthdays to remember appointments or things to do and have free access at any time 24 hours a day to read them again. Works from the computer browser or touch screen Android tablet, you can not share with others..

Advertisements
Similares